When Learning Piano Do Your Fingers Get Tied Up?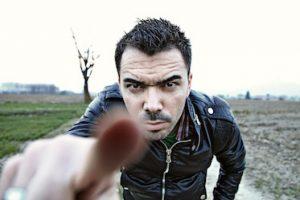 Awkward fingering can lead to frustration and when you are learning piano a lack flow will occur if your fingering is not accurate.
Besides, we don't want to sound bad right?
Principles of Learning Fingering is essential but take your time remember we have amazing hands and fingers that amazingly can create beautiful music so it makes sense to develop some fingering technique.
Use these fingering pointers when learning the piano:
Natural and easy is how your fingering should feel
functional position of the hand should be maintained
A neutral position is where the wrist should be
To realize how this is done
Go to your piano and place your fingers on the E, F#, G#, A#, and B keys.
Did you see how fingers 1 and 5 rest on white keys and fingers 2, 3, and 4 rest on the black ones?
Some practical fingering ways for anything on the piano are learns when we do this exercise:
Let fingers 2, 3, and 4 deals with the black keys as much as possible.
Let fingers 1 and 5 deals with white keys most of the time.
Fingers should be slightly curved.
Use the closest finger to the target key while maintaining a natural hand position.
One last thing: stick with it, when you have figured out your fingering
If you keep on changing fingerings, you won't master the piano and if you need help with a piano finger software read my review here
With some practical fingering tips, discover more ways to be comfortable with them below.
Found some chord shapes, what does this tell us?
Learning how to play piano easier when you understand chords.
Learning chords and scales and help you learn accurate fingering.
Click here to learn more about piano chords and scales essential .
Even
if you just play by ear or rely solely on reading music, our Premium
Jazz Lessons provide step-by-step ways to enjoy and master jazz piano.
Even you just play by ear or rely solely on reading music you will enjoy my step by step beginners piano lessons.
To get instant access, here's the link.
Fingering and chord and scales basics are essential please read my free e book below